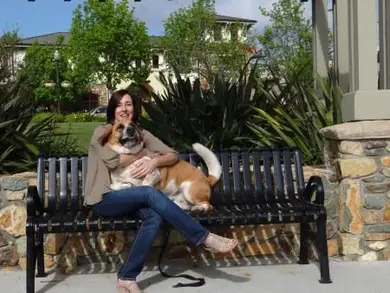 Dr. Thomas grew up in San Diego and received her bachelor's degree in Animal Physiology from University of California San Diego. She then went on to UC Davis for veterinary school where she graduated in 2007. She completed her internship training, along with Dr. Riehl, at Loomis Basin Veterinary Clinic in the Sacramento area.
Dr. Thomas has worked as an emergency veterinarian since graduation as well as performing general practice and shelter medicine. Her special medical interests include trauma, soft tissue surgery and transfusion medicine.
When she is not working Dr. Thomas enjoys spending time with her husband and four children, and enjoys taking dogs to the beach. She also creates wildlife art which is featured at a local gallery.Dr. Thomas is a mutt-lover and has a feisty mixed breed terrier named Ollie. She is also owned by a sweet and sassy black and white cat, Gato de Pantalones ("Pants"), who often comes to work with Dr. Thomas.